UNCP accepts credits regardless of how long ago the course was taken. There is no expiry date for any coursework.
All nursing courses in the RN-BSN Program are completely online!
To be admitted into the RN-BSN program, students need to:
1. Be admitted to UNCP by meeting general requirements for admission as a regular degree seeking student.
2. Present evidence of having earned an Associate Degree in Nursing or a Hospital Diploma in nursing, from an accredited program.
3. Have a current, unrestricted North Carolina nursing license or a license with multistate practice privileges by authority of the Nurse Licensure Compact.
4. 3. Successfully complete the following courses (or equivalents) with a grade of C or better prior to enrolling in the first nursing course: CHM 1300/1100 (Chemistry I and Lab), MAT 2100 (Statistics) and MAT 1050 or higher. Students missing one or more of the above courses, or at the discretion of the RN-BSN Coordinator, may receive provisional acceptance with conditions needing to be met before full acceptance can be offered.
5. A GPA of 2.5 (4.0=A) is required for admission consideration. Each student's GPA is calculated on the required 62 hours of general education nursing core courses and the 16 hours of nursing pre-requisite coursework.
6. A GPA of 2.5 in the following mathematics and science courses is required for admission consideration: MAT 1050 or higher, BIO 2110, BIO 2120, BIO 3150, CHM 1300, CHM 1310, CHM 1100, and CHM 1110 (or equivalents).
Validation of Previous Nursing Courses
All RN-BSN students are granted 30 credits toward graduation after completion of NUR 3000 and NUR 3200. These two courses validate lower level division nursing courses taken in the ADN or diploma program of nursing. The thirty semester hours are entered on the student's official university transcript.
For more information about the RN-BSN admissions process, please contact: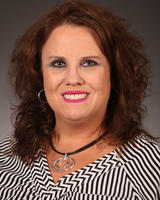 Director of Post-Licensure Programs, Assistant Professor