Our promise. Your opportunity.
Questions about how NC Promise affects your bill, review our FAQs for more information.
Our Heritage
Founded in 1887 as a school for the education of American Indians, The University of North Carolina at Pembroke now serves a distinctly diverse student body and encourages inclusion and appreciation for the values of all people. Learn more about our unique heritage and history.
Learn More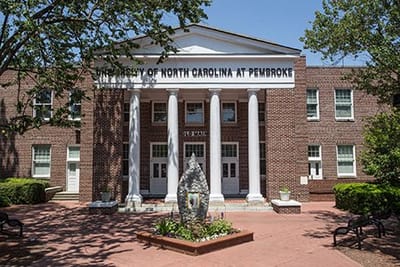 Visit the Museum of the Southeast American Indian located in historic Old Main
Get There From Here