Apply to the MSN Program by clicking here!
To enroll students with the greatest potential for successfully completing the program, the McKenzie-Elliott School of Nursing will consider the criteria listed below for full acceptance, in addition to general requirements for admission to the Graduate School.
Admission Criteria for MSN
Baccalaureate of Science in Nursing (BSN) from an accredited NLN or CCNE School of Nursing.
Current, valid North Carolina nursing license or a license with multistate practice privileges by authority of the Nurse Licensure Compact.
Cumulative undergraduate GPA of 3.0 or greater (on a 4.0 scale) for full admission.
Nursing practice experience (one year recommended).
Completed application and official transcripts of all post-secondary coursework sent directly from each institution to the Graduate School.
Completion of a course in Descriptive/Inferential Statistics with a minimum of "C" or higher.
A personal statement describing the applicant's experience and objective in undertaking graduate study in the chosen specialty. The personal statement should describe:

The development of your interest in graduate education in nursing
Any special circumstances that you believe require further clarification
Your academic strengths and areas needing further development
Your professional goals and how this specialization will help you achieve them
The reason for the specialty area to which you are applying

Current resume or curriculum vitae of educational and work experience.
Three letters of recommendation from instructors, supervisors or professional colleagues, two of which must come from individuals with a minimum of a master's degree in nursing, who are qualified to evaluate your professional nursing experience, academic competence, and potential to undertake a master's degree program.
For graduates of BSN programs of greater than 5 years, it is recommended that an additional course or continuing education offering be completed prior to enrolling in the following graduate courses: Advanced Health Assessment, Advanced Pathophysiology, and Advanced Pharmacology.
For questions about the admission requirements, please contact: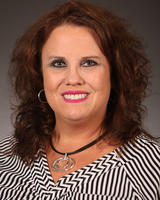 Director of Post-Licensure Programs, Assistant Professor