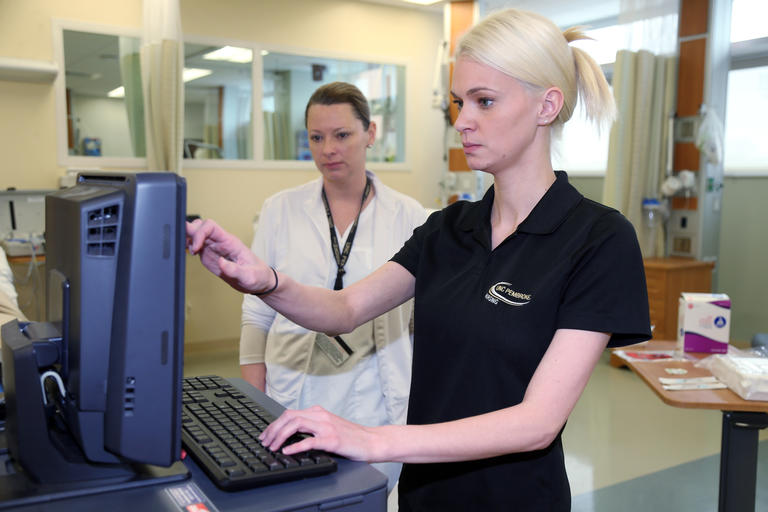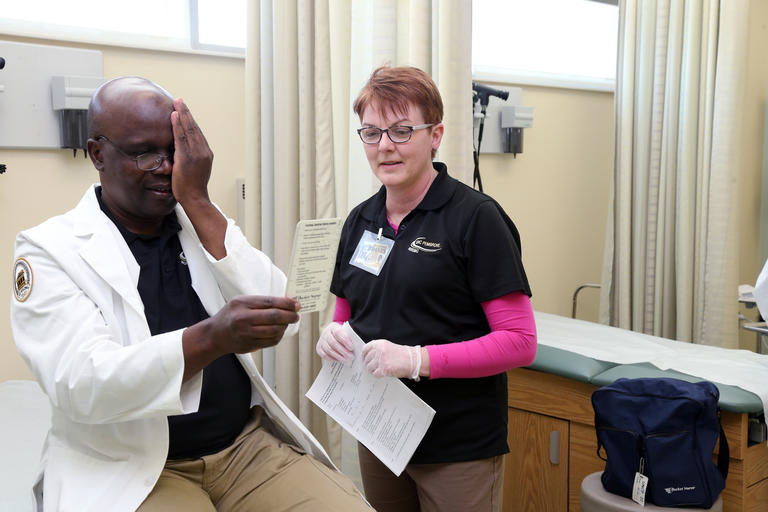 The online MSN program provides registered nurses, with a baccalaureate degree, with an opportunity to build expertise in a specialized area of practice while enhancing their skills in theory and research in professional practice.
The degree requires 39 semester hours of graduate level coursework delivered in an online format. Coursework is offered with majority coursework online plus required practicums.
Students may enroll as either full-time or part-time students. Full-time students can expect to complete their degree in a little over two years through an individualized plan of study. All full-time and part-time students must complete all degree requirements within five (5) calendar years of the date of the first registration for graduate study.
Specific specialty areas offered include the roles of Nurse Educator, Clinical Nurse Leader℠, and Clinical Prevention and Population Health.
For specific information related to these specialty tracks, please visit those respective pages linked on the menu.
PURPOSE OF THE MSN PROGRAM
The purpose of the Master of Science in Nursing (MSN) program is to prepare nurses for advanced roles in specialty areas of nursing and provide a foundation for additional graduate study. The advanced practice area of nurse educator, clinical nurse leader, or rural case manager can be practiced in diverse healthcare settings. Graduates of the program will be able to improve nursing practice through the advancement of nursing knowledge, contribute to the improvement of health care delivery, participate in health policy development, and contribute to the advancement of the nursing profession.
EDUCATIONAL OBJECTIVES OF THE MSN PROGRAM
Upon completion of the program, the graduate will be able to:
Synthesize evidence-based knowledge, theories and principles from nursing, the arts and humanities, bio-psycho-social and applied sciences which support advanced nursing practice and role development.
Assume leadership role in coordinating, managing, and improving health services for culturally diverse populations by using knowledge of political, economic, organizational, and regulatory systems.
Direct organizational and systems leadership initiatives for the improvement of health outcomes and safety for diverse individuals, families, groups, populations, and communities across the continuum of care.
Collaborate with interprofessional healthcare providers and consumers in designing, implementing, and evaluating health services for the attainment of shared health care goals that focus on clinical prevention and population health.
Integrate information technology for evidence-based care management, education, collaboration, and decision-making to improve health outcomes.
Demonstrate beginning competence in applying research principles to clinical practice that will impact advanced nursing practice and education as well as health programs and services.
Assume accountability for ethical values, principles, and personal beliefs that acknowledge human diversity and influence professional practice decisions and nursing interventions.
Adhere to ethical, legal, and regulatory mandates and professional standards for advanced nursing practice.
Engage in professional behaviors that reflect a commitment to lifelong learning and excellence in advanced nursing practice.
For more information about the MSN Program, please contact: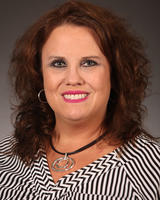 Director of Post-Licensure Programs, Assistant Professor