The post-master's certificate program provides registered nurses, who have a master's degree in nursing, with an opportunity to build expertise in the nursing education specialty. The certificate requires a total of 9 semester hours of graduate-level coursework. Coursework is offered in an executive format, meeting face-to-face with majority coursework online "Pending SACSCOC approval".
| | | |
| --- | --- | --- |
| Course # | Course Name | Semester Hours |
| NUR 5310 | Curriculum Theory and Design in Nursing Education | 3 |
| NUR 5320 | Classroom Teaching and Integration of Technology | 3 |
| NUR 5340 | Measurement and Evaluation in Nursing Education | 3 |
Admission Requirements
To be considered for the Post-Master's Certificate in Nursing Education, candidates must submit a completed application with official transcripts of all postsecondary education directly from each institution to the Graduate School and:
Possess a Master of Science in Nursing from an accredited NLN or CCNE School of Nursing.
Possess a current, valid North Carolina nursing license or a license with multistate practice privileges by authority of the Nurse Licensure Compact.
Have a minimum undergraduate cumulative grade point average of 3.0 on a 4.0 scale.
Submit three letters of recommendation from instructors, supervisors or professional colleagues, two of which must come from individuals with a minimum of a master's degree in nursing who can evaluate your potential to undertake a master's degree program.
Submit a copy of resume or curriculum vitae of educational and work experience.
Submit a personal statement which describes: development of interest in graduate education in nursing, reason for applying to chosen specialty area, your professional goals and how this specialization will help you achieve them, your academic strengths and areas needing further development, and any special circumstances that you believe require further clarification.
For more information, contact: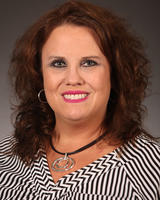 Director of Post-Licensure Programs, Assistant Professor