Application Procedure
Application for admission into the MSN program will be made through the Graduate School.  Applications should be completed by July 31 for fall admission and December 1 for spring admission.  Only applications with all necessary materials will be considered.  The Director of Graduate Programs in collaboration with graduate faculty will review applications and make a final recommendation regarding admission.  Each applicant will be notified in writing regarding their admission decision.
To be eligible for consideration for full or provisional admission to a graduate program, an applicant must:
Submit a completed online application;
Pay a $55.00 non‑refundable application fee 
Submit one official transcript from all colleges/universities attended at least one of which must indicate a baccalaureate degree will have been earned from a regionally accredited college or university by the time s/he begins her/his program of study

UNCP graduates or graduates-to-be:  The Graduate School does not require you to obtain a UNCP transcript nor a transcript from any institution in which all coursework is listed on the UNCP transcript.
Enrollment Requirements for MSN:
If offered admission, students must provide the following before starting the program:
Copy of physical health examination and immunizations as required by the University and Department of Nursing
Copy of current BCLS certification by the American Heart Association
Copy of professional liability insurance - all students must present evidence of coverage annually in the amounts of $1 million/$6 million
Copy of personal health insurance or coverage
Result of a Criminal History Database Check and Drug Screen clearance as specified by the Department of Nursing
For more information about the application process, please contact: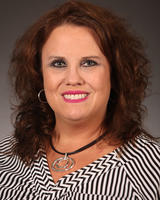 Director of Post-Licensure Programs, Assistant Professor