For students applying for entry into the Prelicensure BSN Program, the next admission cycle is for the cohort beginning in fall 2023. Below are important dates to remember:
Click here for information about the ATI TEAS exam
The timeline below may be altered due to changes with the fall 2024 cohort. Please visit this page for the latest updates.
Fall 2023 - Students interested in transferring from another institution should submit their application to UNC-Pembroke. Transfer students should apply to UNC-Pembroke for entry in Spring 2024 in order to take NUR 2020 and NUR 3250. These are required pre-requisite courses only offered through UNC-Pembroke. Upon acceptance into the university, meet with the Pre-Nursing advisor in the Center for Student Success to determine what courses are still needed.
December 18, 2023- The online application will be made available for individuals who meet the admission requirements. All applicants who have not taken NUR 2020 or NUR 3250 must complete the course during the Spring 2024 semester.
January 31, 2023 - Applicants must submit their TEAS® score report to the School of Nursing by this date. Scores must be dated between February 15, 2023 and January 31, 2024 and the student must score "Proficient" or higher.
February 15, 2024 - Application Deadline! Applications must be submitted to the School of Nursing.
March 15, 2024 - Decision letters will be emailed to student's Bravemail accounts by 5:00 pm.
May 2024 - Accepted students must have completed all pre-requisite courses with a C or higher by the end of the spring semester.
Fall 2024 - Nursing courses begin.
For questions regarding the application process, please contact: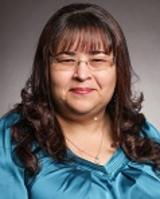 Director of Pre-Licensure Programs, Associate Professor