The mission of the Southeastern Prevention and Addiction Recovery Resource Center (SPARC) is to expand the current efforts of the Robeson County Health Care Corporation (RHCC) and Robeson County District Attorney's (RCDA) Office, through the establishment of stronger partnerships, development, and support of a collaborative, widespread, community-focused effort to create one united voice to address the immediate and long-term substance use and recovery needs in the Robeson County community.
SPARC will work closely with the Robeson Rural Communities Opioid Response Program (RCORP) Consortium, which was established via Robeson County Health Care Corporation (RHCC). The Consortium is a group of multi-sector agencies supporting community members through prevention, treatment, and recovery for substance use disorder (SUD). The goal of the Consortium is to strengthen and expand SUD and Opioid Use Disorder (OUD) prevention, treatment, and recovery services in rural areas in order to enhance access to treatment and movement towards recovery among residents of Robeson County.
SPARC MID-YEAR REPORT DUE
SPARC will support collaborative teams of faculty, student, and community-based organizations and individuals aiming to conduct community-based participatory research to get a better understanding of the gaps and barriers to substance recovery in our community. Overall, SPARC will result in a more comprehensive, cohesive, and integrated continuum of care of substance use disorder treatment beginning in Robeson County and then expanding throughout Southeastern North Carolina.
The first year of the project will primarily focus on coalition recruitment and building based on needs assessment data completed by RHCC. SPARC will serve as a hub to maximize sufficient coordination at local levels by extending invitations to all county coalitions and service providers treating substance misuse, thus building a collaborative effort. SPARC will provide an incentive to organizations joining the Consortium. The criteria to join include:
Consortium member/representative will:
1. attend/participate in all monthly consortium meetings
2. be actively involved and assist with the strategic plan, which includes:
a. serving on one of the subcommittees
b. providing input and sharing strategies that have/can produce positive outcomes
c. collaborating with other members and supporting their organization efforts and events
3. coordinate an orientation for organization employees
4. collect, complete, and submit requested forms (i.e., client feedback questionnaire, data collection forms, and mid-year and year-end reports)
In years two and three, SPARC will support addictions specialist workforce development needs of the community by providing exam preparation packages to community partners who aim to complete CADC, CCS, & LCAS licensure.
The deliverables of SPARC include the expansion of existing coalitions through community mobilization to include housing, transportation, and employment providers, financial/resource mapping to address capacity concerns in rural Robeson County, data analysis to refine community interventions, and coordination, support, and tracking of students entering the qualified addiction professionals' workforce in Robeson County. SPARC will establish a model to demonstrate excellent collaboration, creative problem solving, and coordination within a county service area that can be replicated throughout the southeastern region of North Carolina.
View the WBTW news story that aired regarding the Southeastern Prevention and Addiction Recovery Resource Center (SPARC) being led by Dr. Kennard DuBose in the Department of Social Work and supported by Dr. Jackie Davis in the CHS Community Health & Wellness Institute.

5:00pm Story and Article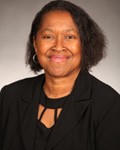 Director, Community Health & Wellness Institute and SPARC Project Director